If there were still doubts that Xiaomi is one of the most ambitious manufacturers of the day, during 2018, those doubts were quickly dissipated. The brand was able to achieve a new feat by putting its name again in the Guinness Book of Records.
In addition to its breakthrough entry into several European markets, the manufacturer continues to bet strongly on solidifying its presence in the second largest market in the world, India. Now he has put his name once more in the Guinness Records when opening more than 500 Mi Stores simultaneously in India. The 'event' took place on October 29, covering more than 14 states
This action is integrated with the major projects that the brand has for the Indian market, where it intends to open more than 5,000 official stores by the end of next year (2019). Although we are talking about a large country, this is a value that will hardly go unnoticed.
Xiaomi continues to bet strongly on its expansion, entering again in the Records of the Guinness
Although the brand has already opened official stores in several European countries, we are still waiting for your bet in Nigeria. Their smartphones and gadgets are already available several stores nationwide. However, fans of the brand wish to see open official stores of Xiaomi.
While Huawei continues to keep its eyes on Samsung, hoping to reach the top spot in the world manufacturers' ranking between 2019 and 2020. Xiaomi has its 4th safe position. But with the level of its growth, it would not be surprising if it ended up winning the 3rd position of Apple.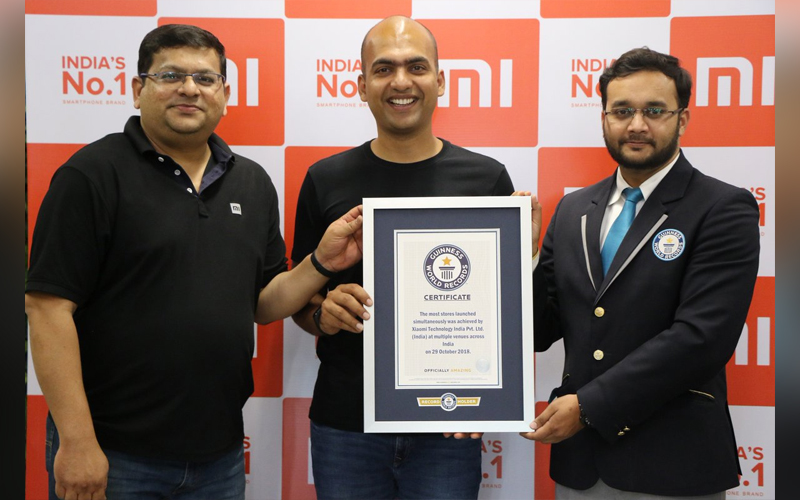 The physical stores of Xiaomi are a little paradise for brand lovers and gadgets in general. In these stores, you can find not only their most popular smartphones. But also all the fantastic gadgets that both characterize the manufacturer.
Although there is no indication of short-term plans to see the first Mi Store open the doors in Nigeria. It would not be surprising that this could happen next year. Certainly, the Nigeria users would quickly justify this brand bet positively.