Apple's AirPods Pro is a great headphone for listening to podcasts and audio books, making phone calls, and, of course, for enjoying music. In addition, they can now completely separate you from the outside world using the noise reduction function.
Before you start using the headphones, you need to connect them to your device. In addition, management can be configured. Fortunately, this is done very simply, and below we will describe how.
How to connect AirPods Pro to iPhone or iPad
When you get your new AirPods Pro out of the box and make sure they are charged, proceed to the steps below.
Place your AirPods Pro near your iPhone or iPad. A window will appear on the device screen. Click "Connect" to continue.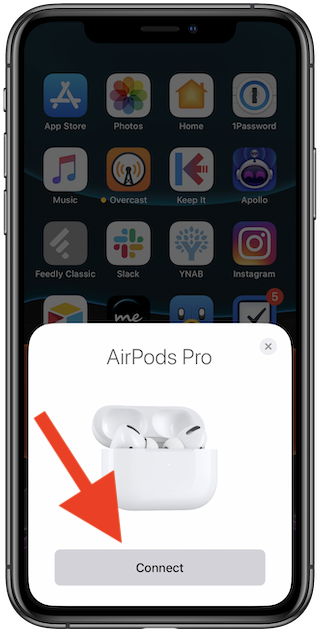 Information on how to use the headphone control and activate the noise reduction and insight mode will appear on the screen.
Then you can enable the Siri message announcement function (if you are not in Russia).
At the end, the current charge level of the AirPods Pro and the charging case will be displayed. Click Finish to finish.
Your AirPods Pro will be automatically connected to the device, and you can start using them.
How to switch AirPods between devices
After you connect the headphones to your main device, you can use them with your other devices tied to the same Apple ID. It could be another iPhone and iPad, iPod touch, iPad, Mac, Apple TV or Apple Watch
It is very easy. Simply select AirPods Pro to output audio, and the device will automatically connect to them. The synchronization process does not need to be done every time.
How to find and verify the serial number of AirPods (and AirPods Pro)
Devices supporting AirPods Pro
AirPods Pro is compatible with iPhone, iPad, Mac, Apple TV and Apple Watch. Bluetooth is used to connect them.
iPhone and iPod touch with iOS 13.2 and later.
iPad with iPadOS 13.2 or later.
Apple Watch with watchOS 6.1 and later.
Mac with macOS15.1 and later.
Apple TV with tvOS2 or later.
We also advise you to read tips on using AirPods Pro that will definitely be useful to you.